Download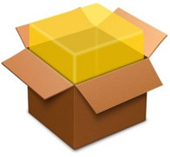 We provide a free, 14-day trial version of our software that can be unlocked and activated to the full version with an license key when purchased.
You can also directly purchase our software from our online store, and many resellers world-wide. Please do not hesitate to contact us via e-mail support@exactcode.com at any time.
What is new in OCRKit 15.11?
Up to 8-times higher speed conversion on latest Mac
Improved auto-rotation for high-resolution documents
Highly Compressed PDF - file size reduction
Improved recognition accuracy and stability
Improved text positioning accuracy in PDF
Many other improvements
OCRKit
Version: 15.11
License: 14-day trial
File Size: 14 MB
Price: 49.90€ *)
System Requirements
Intel Mac OS X 10.10, 10.9, 10.8, 10.7 or 10.6; Windows XP, 8, or 10
Request your personal 14-day trial download of OCRKit:
Buy now

Mac App Store
*) incl. local sales tax for sales to EU member states